DeeDeeDzyn
's shop showcases unique handmade jewelry. Although Delia currently lives in Baltimore, Maryland, she was born and raised in South Africa. The South African culture has been influential in her designs for her jewelry. The
Arabian Night Necklace
is a colorful reflection of her early years. It's a piece that will add a bit of drama to your wardrobe!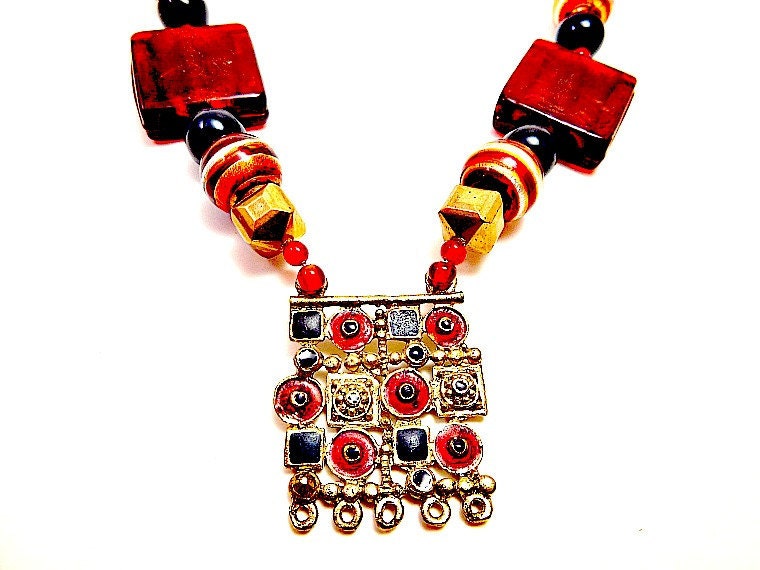 Although the wooden beads in this necklace are from the Philippines, the necklace has an African look! The colors range from beige, cream, tan, and brown. It's a great neutral piece that will can be worn often.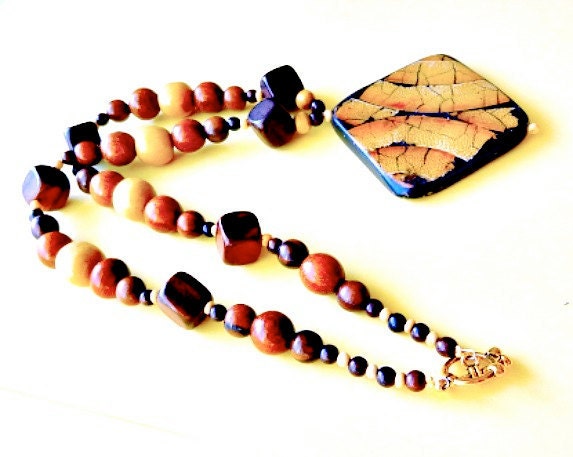 Delia's beautiful pieces are made from polished and unpolished stones, crystals, glass beads and metal components. Her necklaces add a statement to a range of outfits from casual to formal.
Need a gift for Mom? Stop by DeeDeeDzyn and you will surely find the perfect necklace and/or bracelet - and you will probably find a little something for yourself!