Aloha! Let's visit Redemption Art's etsy shop this week. I love visiting this eclectic vintage shop which is located in the beautiful state of Hawaii. Connie has a knack for finding treasures from all over the world on this paradise island! I always gravitate to her Asian finds. Connie mentions that Chinese immigrants arrived in Hawaii around the late 1700's. By the mid 1800's, they had found a settlement in downtown Honolulu.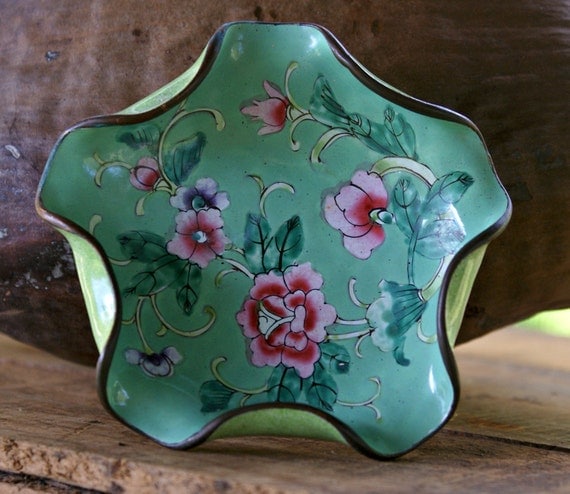 Here's a gorgeous sea foam green vintage Chinese cloisonne dish. The color combinations of sea foam green and the pink of the peonies create a striking look.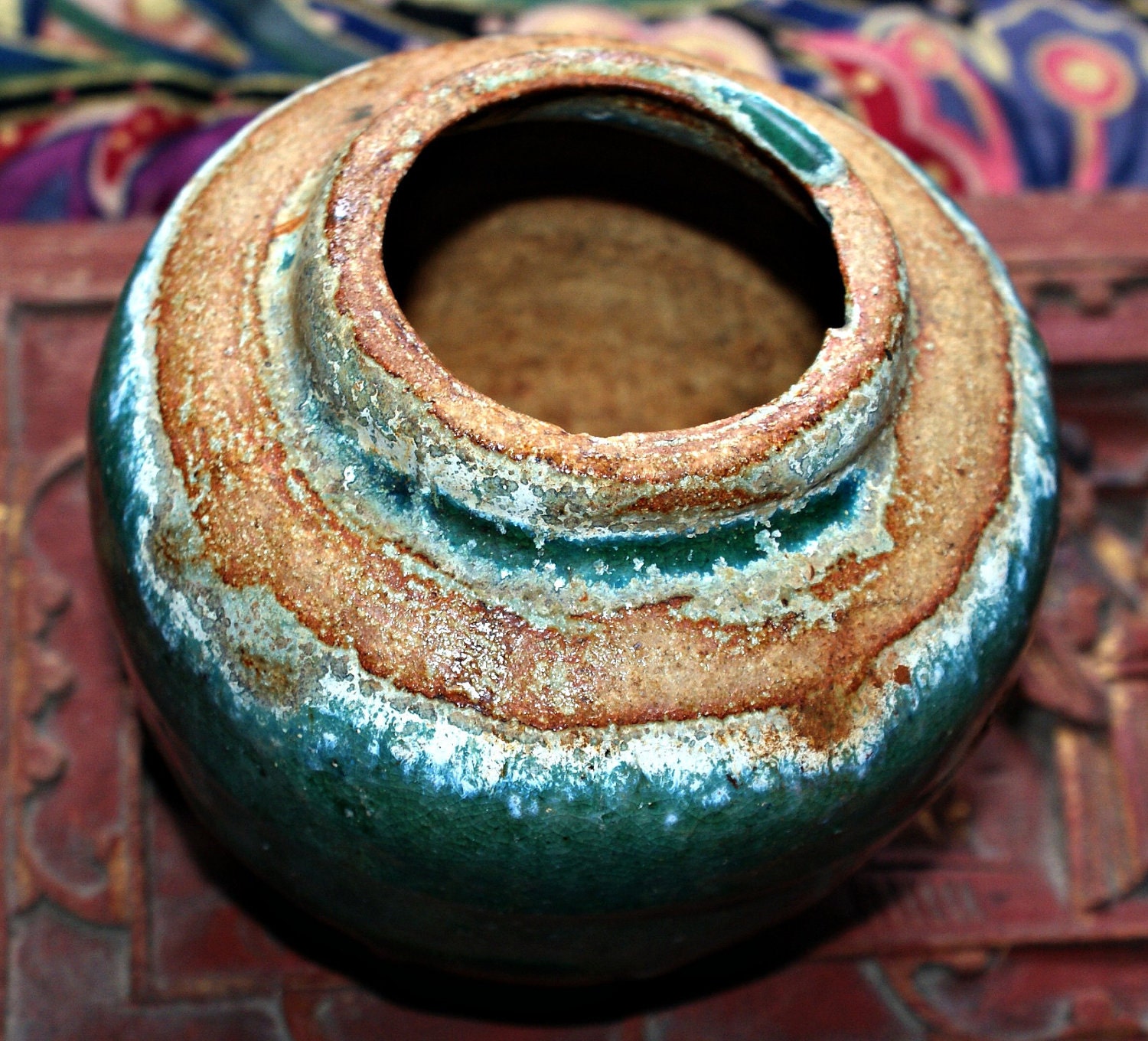 This is a vintage magical Dragon Bracelet made of mixed metals. In Asian cultures dragons are considered auspicious and will bring good luck,wealth and prosperity. This is a unique piece that just might bring some good luck your way!
So stop by and have a look around - check back often as new items are added regularly.