Watch out Hallmark! These beautifully artistically created handcrafted cards from Empty on the Inside will become a worthy competitor! Cards for every occasion are available. The cards are "empty on the inside" so that you can write your own personal message for that special person and occasion!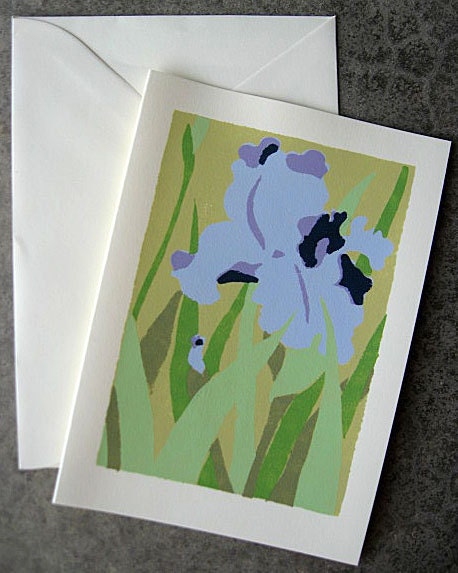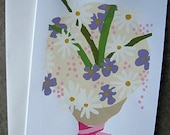 I love this Iris card! This Bouquet is also lovely! There are several different flower cards - these are just two.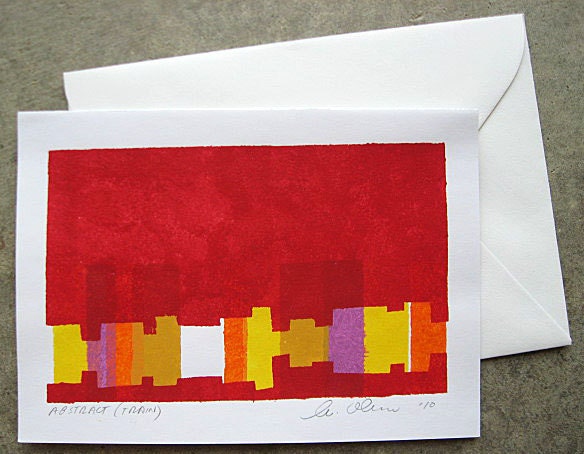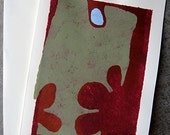 I am always fond of abstract designs and love the color combinations in these cards!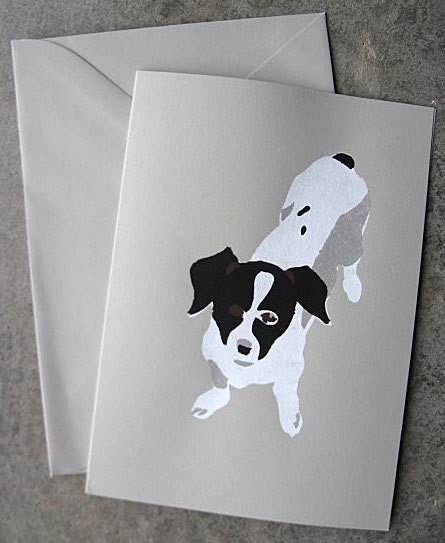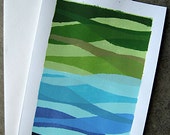 Who can resist this adorable pup?!
You can also order a dozen of your favorite cards! There is a card for every special person in your life as well as every special occasion!