Time for another BESTeam feature! This week's theme is the old & the new; starring three of the "older" members - not old in age but those who have been with our team longer and one of our newest members. Joyflower recently joined our team. Her etsy shop has a variety of beautiful hand painted silk, which are truly works of art! She finds her inspiration from the seasonal trends and fashion. Living in the Pacific Northwest keeps her creativity flowing.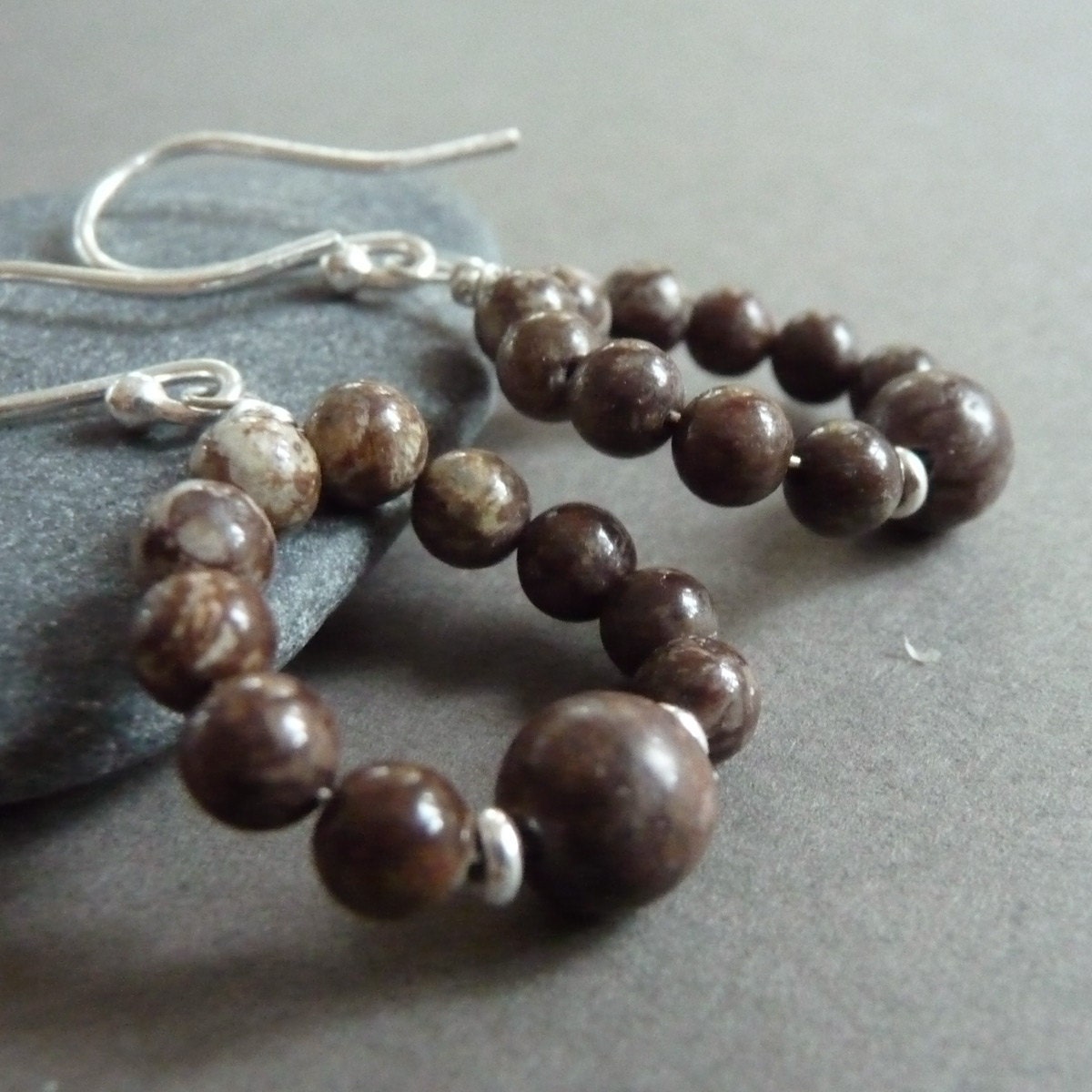 Let's match her scarves with the jewelry from CK Silver and Beader Bubbe, Poison Garden, three members who have been with the BESTeam for awhile.
.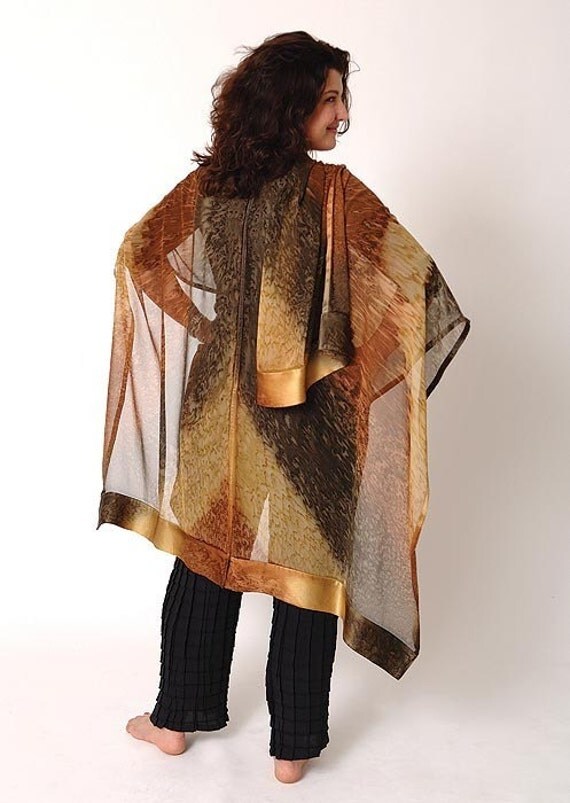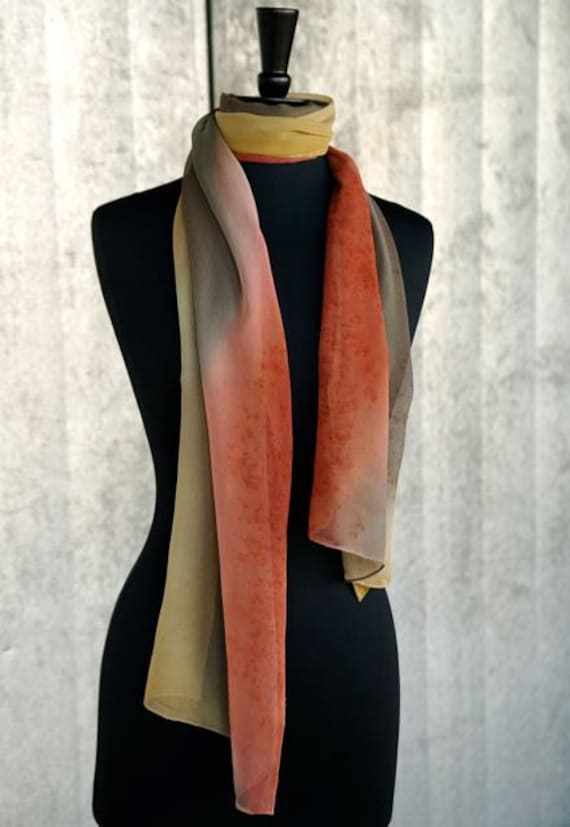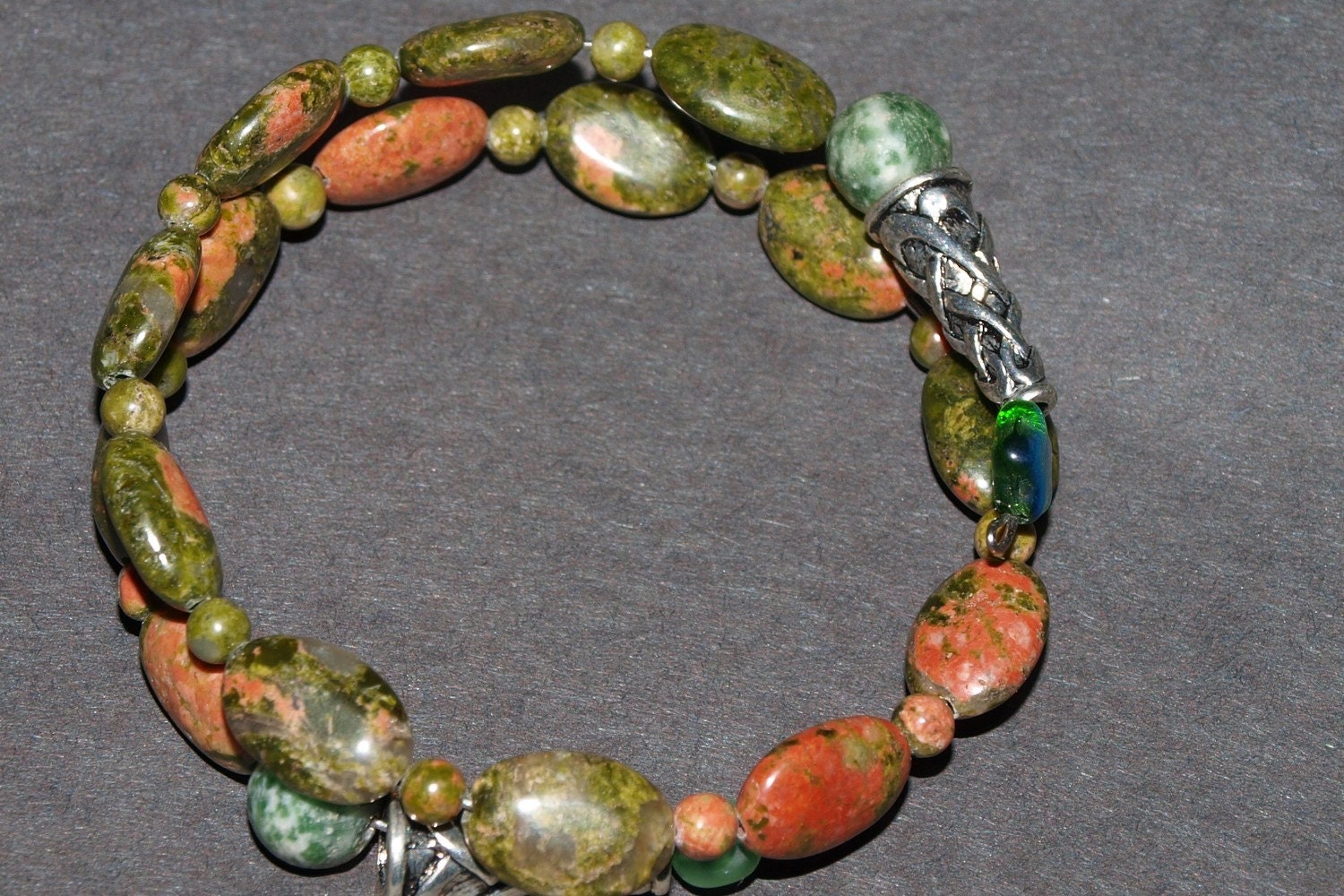 Beader Bubbe's Beige Agate bracelet and Joy's Waterfall Jacquard Scarf - natural stone and water!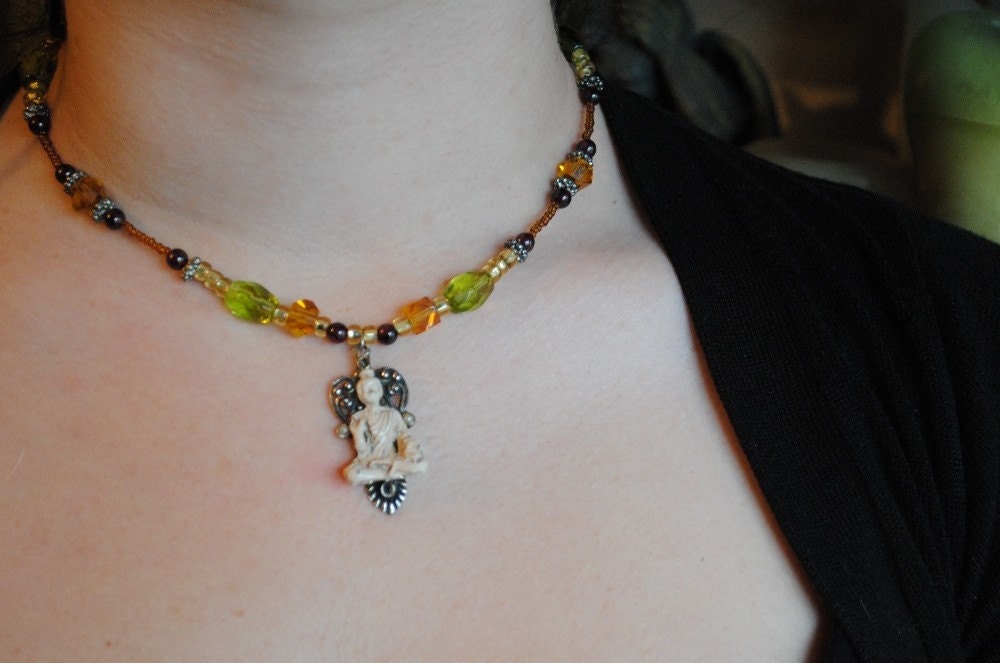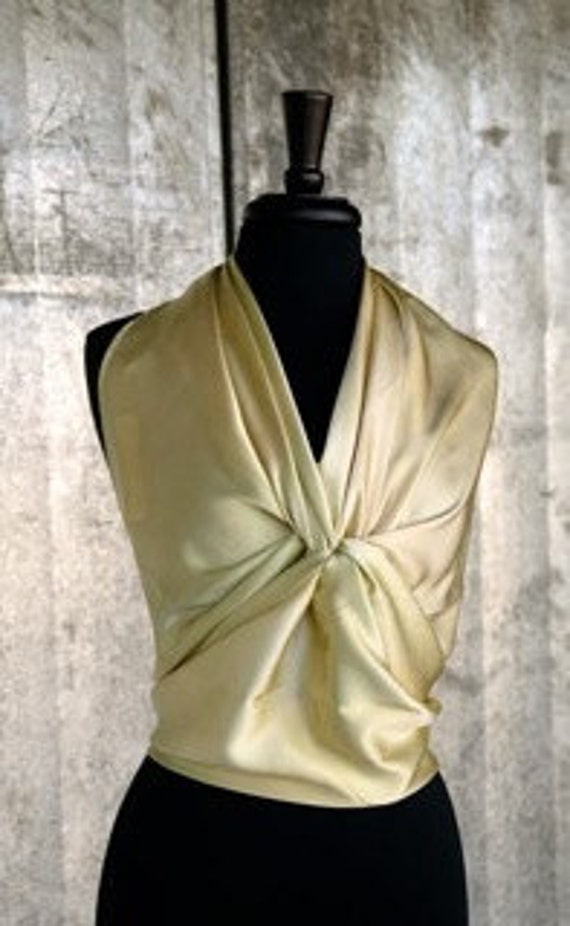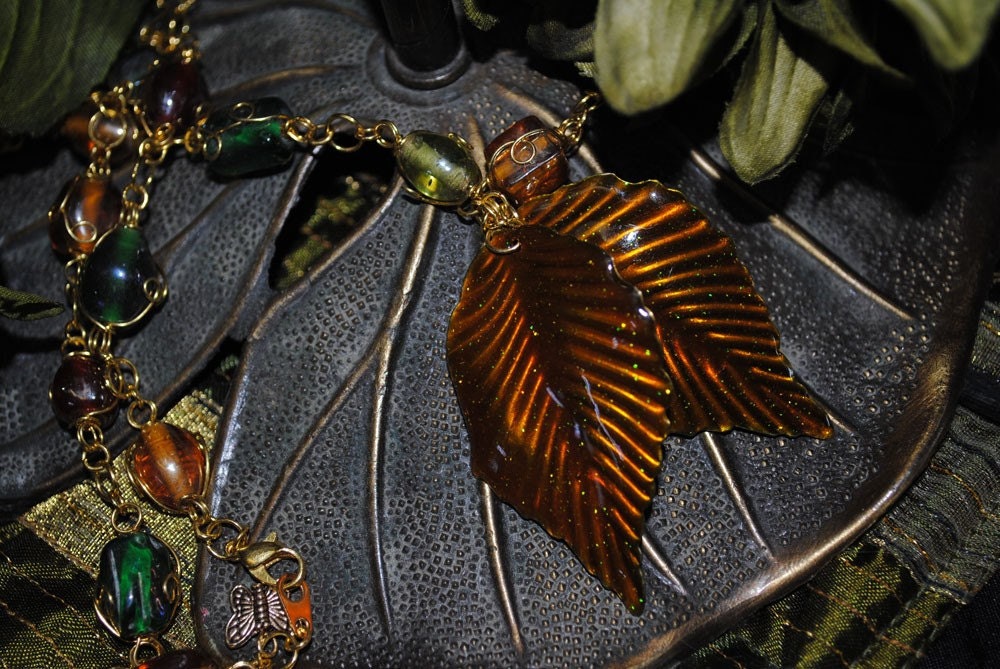 Steampunk and silk - an unusual but striking combo! Poison Garden has a collection of neoVictorian, gothic, and steampunk accessories. The wonderful little World Traveler necklace with the Buddha pendant would look spectacular with Pale Gold Charmeuse Square.
If you prefer something a little more bohemian, pair this scarf with the Autumn Leaves Beaded Necklace, also from Poison Garden.
Please visit these shops and create your own mix 'n match creations.