Here's a golden handbound leather journal created by The Orange Windmill - perfect for jotting down notes, sketches, ideas, poetry, or begin that novel you have always dreamed of! It is made from lambskin leather with 128 pages to record your inner most thoughts!
RioRita has a treasure chest of jewelry with many gorgeous golden trinkets- rings and earrings!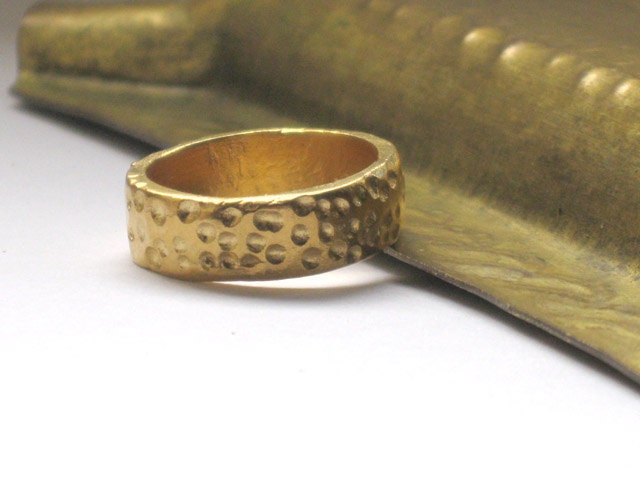 Here's the Gold Band Ring - a thick hammered band with a simple, elegant design with a satin finish! Riorita creates her beautiful jewelry in her workshop near the Mediterranean.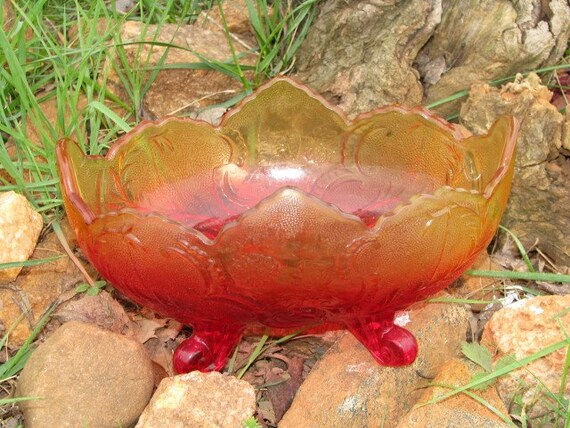 Debbi and Amanda at Our Home to Yours have a beautiful golden orange/yellow footed glass serving bowl. This vintage Jeannette Lombardi bowl would make a perfect centerpiece for your table! It was add a splash of color to your room. Picture it resting on your dining table, coffee table, or an entrance table! Fill it with ornaments for the holiday. Or fill it with fruit or leave it empty!
ChickyD has an amazing assortment of hair accessories and gifts for all ages! She has a great collection of handcrafted pillows to decorate your home! This Winter Woodland pillow has red and gold accents to add a festive touch to your room. The pillow features holly, ornaments, evergreens, and snowflakes!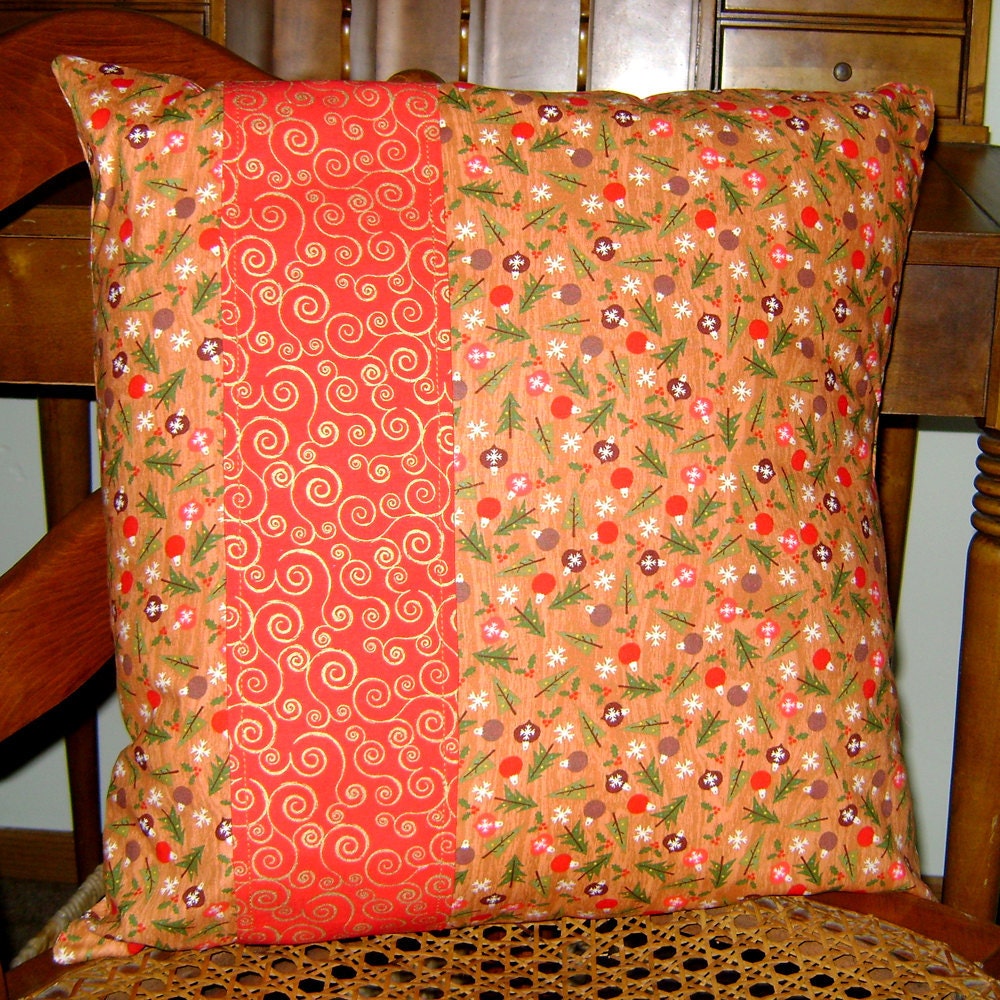 Stop by Etsy and visit these "Golden" items which are not only perfect for the holidays but for every day!