Gong Xi Fa Cai! It's the Year of the Dragon! According to one legend, Buddha hosted a dinner and invited all the animals. Only twelve came, so he named each year for each one of the animals. Although the Western world considers the dragon to be evil, the Chinese believe the dragon has auspicious powers, particularly over water, rainfall, hurricanes, and floods. The dragon symbolizes good luck, power, and strength.
Chinese Lunar New Year is the most important holiday in the Chinese culture. There are many customs, traditions, and symbols that accompany this special holiday.
One custom is the giving of pairs or an even number of Mandarin oranges. The word for orange in Chinese is similar to word gold, as well as a homophone for "luck" or "fortune." This Bright Orange Shell Necklace from Absolutely Kismet is reminiscent of the popular Mandarin oranges - wearing it may bring you some good fortune!
The color orange symbolizes wealth and happiness.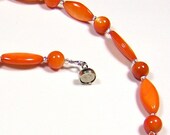 In preparation for the New Year celebration, it is a necessary custom to clean one's house before New Year's Day. On New Year's Eve all brooms, dusters and cleaning equipment are put away as one does not want to sweep good fortune away. Use this Pretty Pink Roses Apron from Stitch Princess to make the cleaning more pleasant. The pink in the flowers represents an auspicious color for the new year. Or save the new apron to wear while cooking the traditional New Year reunion dinner which would include fish and chicken for prosperity and noodles for longevity. Oranges are served for dessert for good health and long life.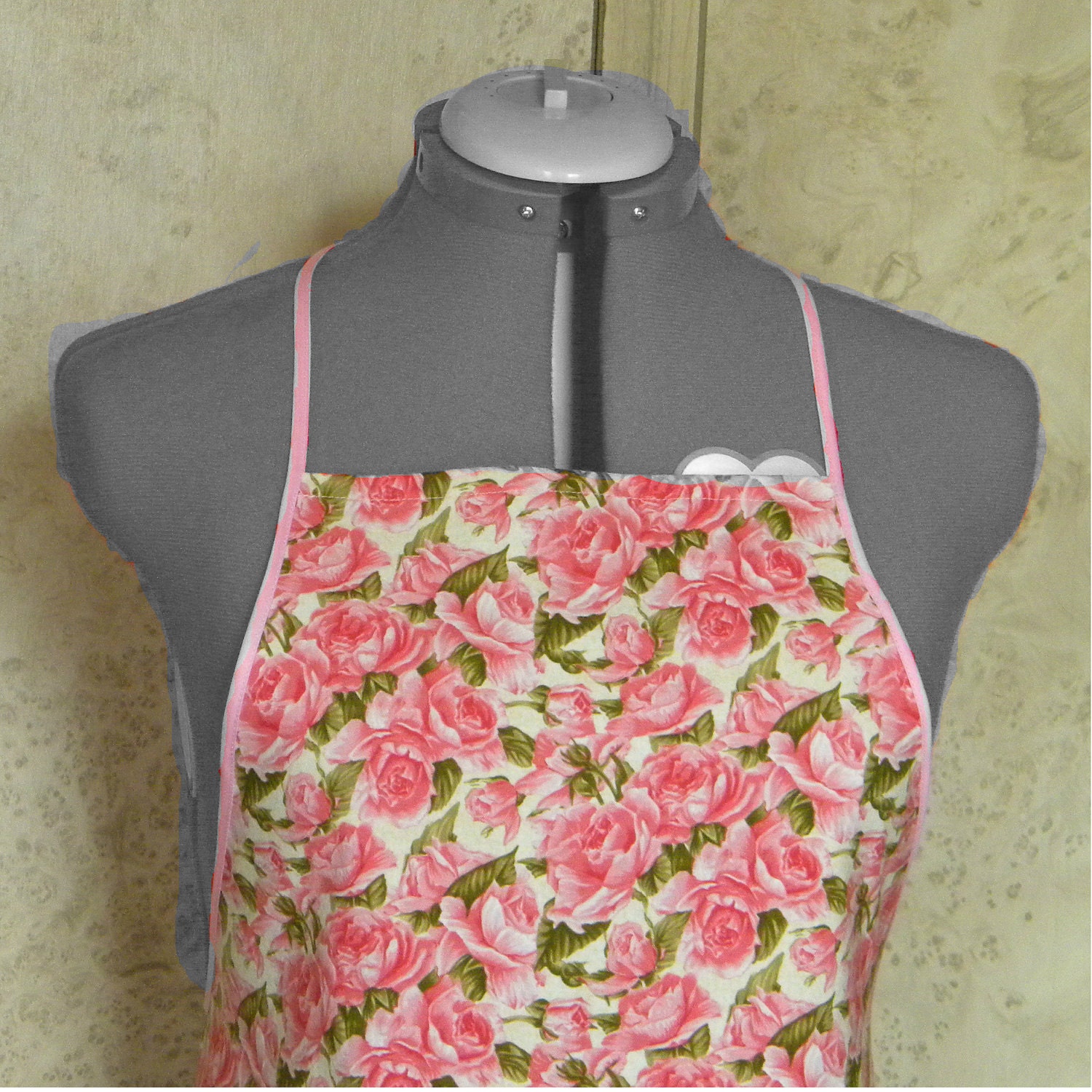 Another custom is to wear brand new clothes to welcome the New Year. The clothes should be red, which represents happiness. This
Wings and Feathers Pink and Crimson Red Victorian Hair Fascinator
from
Poison Garden
's shop would be the perfect accessory to add a little flair to your New Year attire!
Wear it in your hair, attach it to your purse, or as a brooch! The red and pink equal double happiness!

If you are near a Chinatown, watch for the lion and dragon dancers, and enjoy the fireworks.
May the Year of the Dragon bring you happiness, good fortune, and long life!