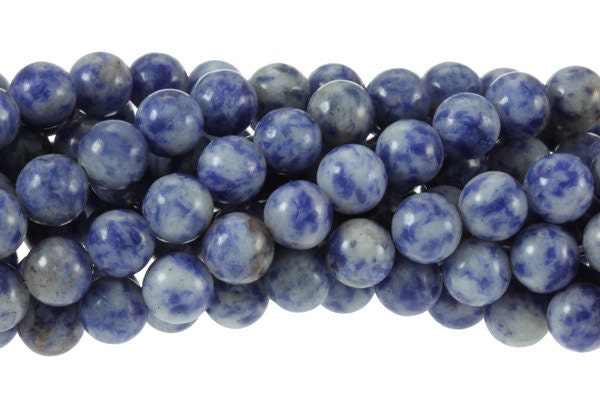 I spent the past weekend in New York City and had the opportunity to shop for beads. Before I ventured out, I researched different shops, read reviews, and planned my route. All the shops I visited were in the same vacinity and within easy walking distance of one another. Some of the shops were Fun2Bead 1028 6th Ave, Beads World 1384 Broadway, Bead Center 989 6th Avenue, Toho Shoji 990 6th Avenue, NY Beads 1026 6th Avenue, Genuine Ten Ten 1012 6th Ave. There were a few other smaller shops, but I did not purchase anything nor did I record their names. These shops were all very similar and had many of the same items. The prices were also about the same in each one as well. I thought the prices were high, but considering the amount that they spend on rent, location, and overhead, I guess that is to be expected. I enjoyed looking at all the beads, charms, stringing materials, etc - being able to see and touch them first hand can make a difference.
When I returned to the hotel, I searched some of the Etsy shops that sell supplies. I discovered that even with shipping costs, the Etsy shops have beads that are much more affordable! For example, a 16 inch strand of 6mm lapis beads is only $5.45 at Etsy's Wildwood Bead Company plus shipping at $1.99. The same strand which was about the same quality at any of the mentioned stores costs about 5 times that. I recently purchased a strand of oval lapis beads at my local market for about $12.00. The exact strand - color, size, quality and amount of beads was $65 in NY. Charms were sold by the piece, or a package of 12, or a package of 72. The least expensive individual charm at these stores cost $.65. Most small charms were $1.00 per piece. I bought some tiny fortune cookie charms for $1.40 each. On Etsy I found small charms in packs of 5 or 6 for about $.10 to $.50 each with minimal shipping.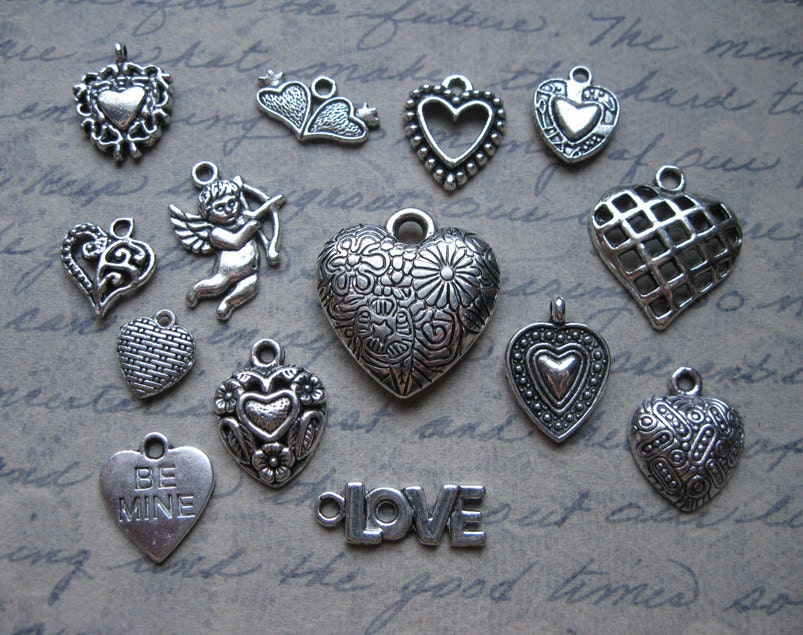 Check out Superdraven: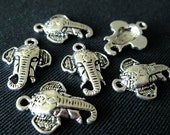 A third example: 10mm resin flower cabochons. NY stores were selling these for $1.00 each. The 20 mm flowers were $2.00 a piece. Back2beads on Etsy has this collection of 24 10mm flowers for $3.40 plus shipping $3.20 to the USA. Still a deal! This shop has an amazing assortment of colors and different quantities to meet your needs.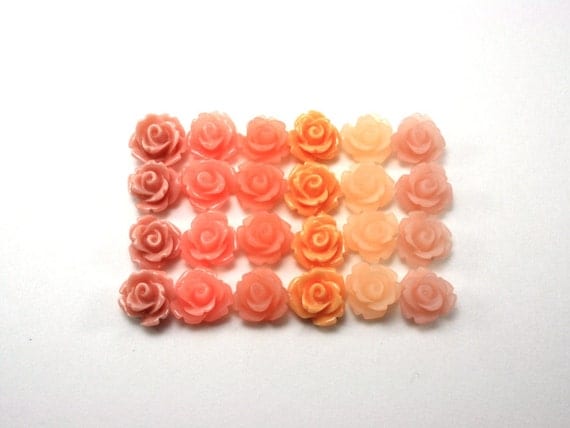 I am going to enjoy shopping for beads and supplies on Etsy - from the comfort of my own home. It's a great way to support these independent businesses. There are some great deals to be found on
Etsy!